It is estimated that there are more than 5,900 people across Greater Manchester who are living with HIV - a percentage of the regional population, which is higher than the national average and which, in some boroughs, is more than double the national rate. In addition, an estimated 745 people in Greater Manchester are unaware that they are living with HIV.
The Brief
The Passionate about Sexual Health (PaSH) Partnership is a collaboration between BHA for Equality, George House Trust and the LGBT Foundation.
Hitch was commissioned to work in collaboration with PaSH member organisations to provide a creative, flexible and adaptable campaign to encourage people to test for HIV, use effective prevention methods and, if they are HIV positive, to manage their HIV with medication.
The campaign needed to engage both the general population and residents from identified at-risk groups, with the aim to inspire everyone to take steps to help end HIV transmission rates.
Campaign Aims:
Start a conversation about HIV in Greater Manchester.
Encourage people to get tested and improve the awareness and understanding of HIV prevention methods including testing, condoms & lube, PEP and PrEP, but also to communicate that you can live with HIV through using medication.
Improve the sexual health of Greater Manchester residents.
Be a part of ending all new HIV transmissions within a generation.
The Approach
To produce a hard-hitting yet effective campaign and brand it had to be grounded in insight and research.
Following a comprehensive phase of desk research, primary research took the format of surveys and focus groups. The surveys asked questions on how people access services, the marketing channels they use and views on previous health and HIV campaigns. Focus groups further engaged with at-risk groups and explored views on HIV and effective ways to resonate with them.
Using this insight, Hitch ran co-creation sessions with key stakeholders. The sessions looked at previous HIV campaigns, the way individuals consume marketing messages and ended with creating ideas for HIV marketing campaigns together.
The co-production with Greater Manchester residents identified the creative direction needed to be:
Colourful
Use real, local people
Positive
Community focused 
Using this insight to understand what motivates residents of Greater Manchester to get tested for HIV, and what might stop them getting tested, the campaign and communications strategy was developed.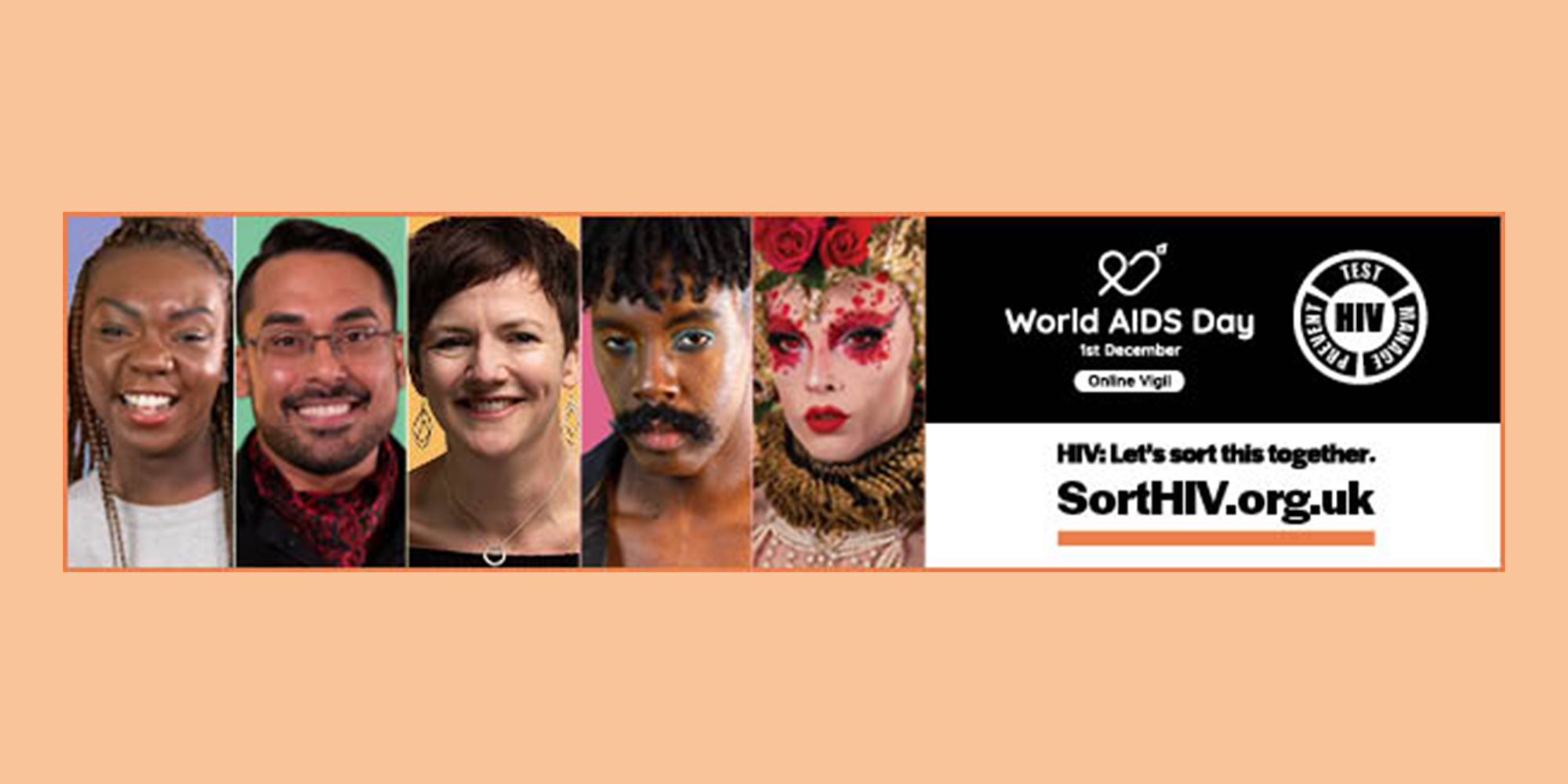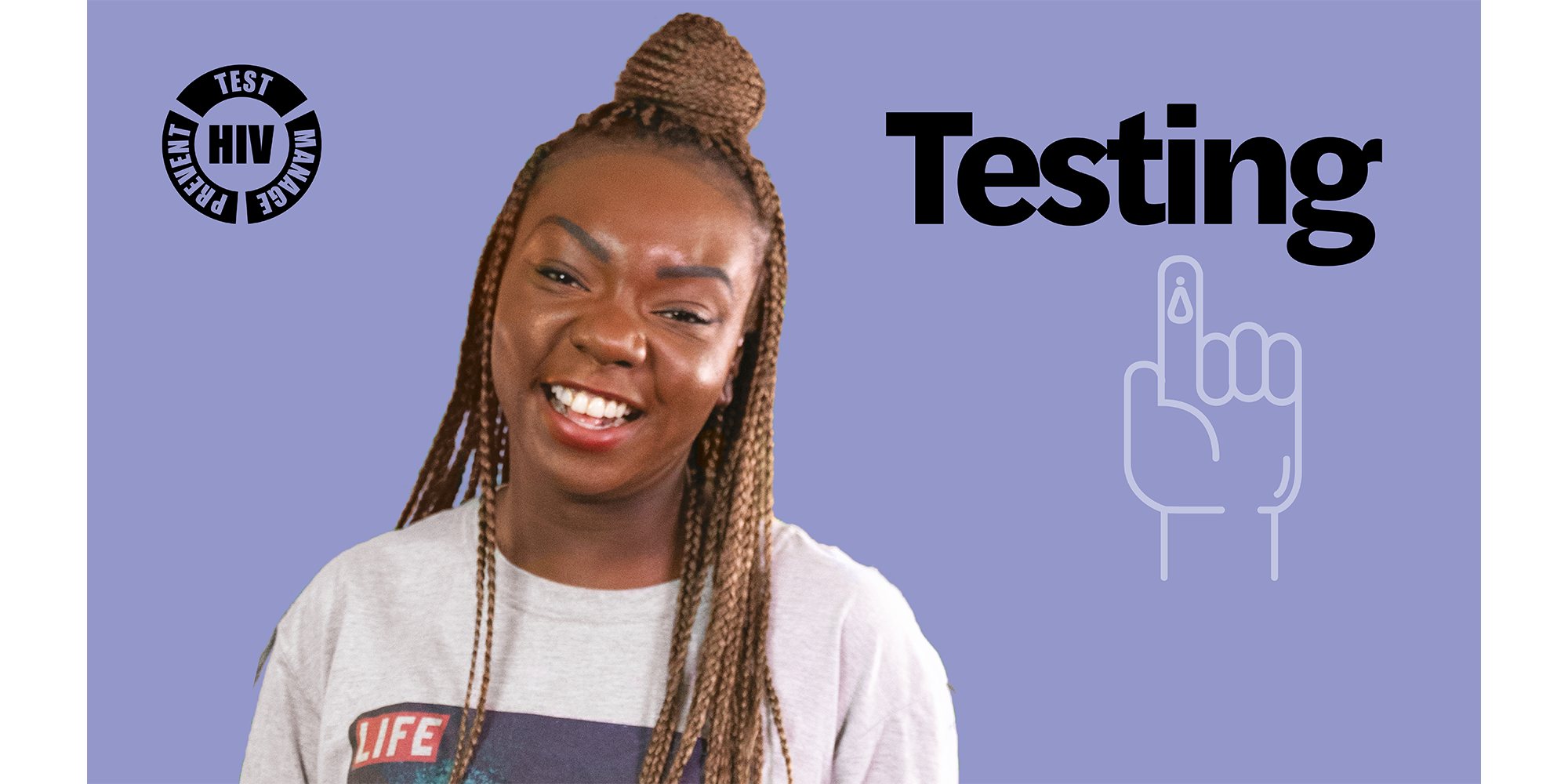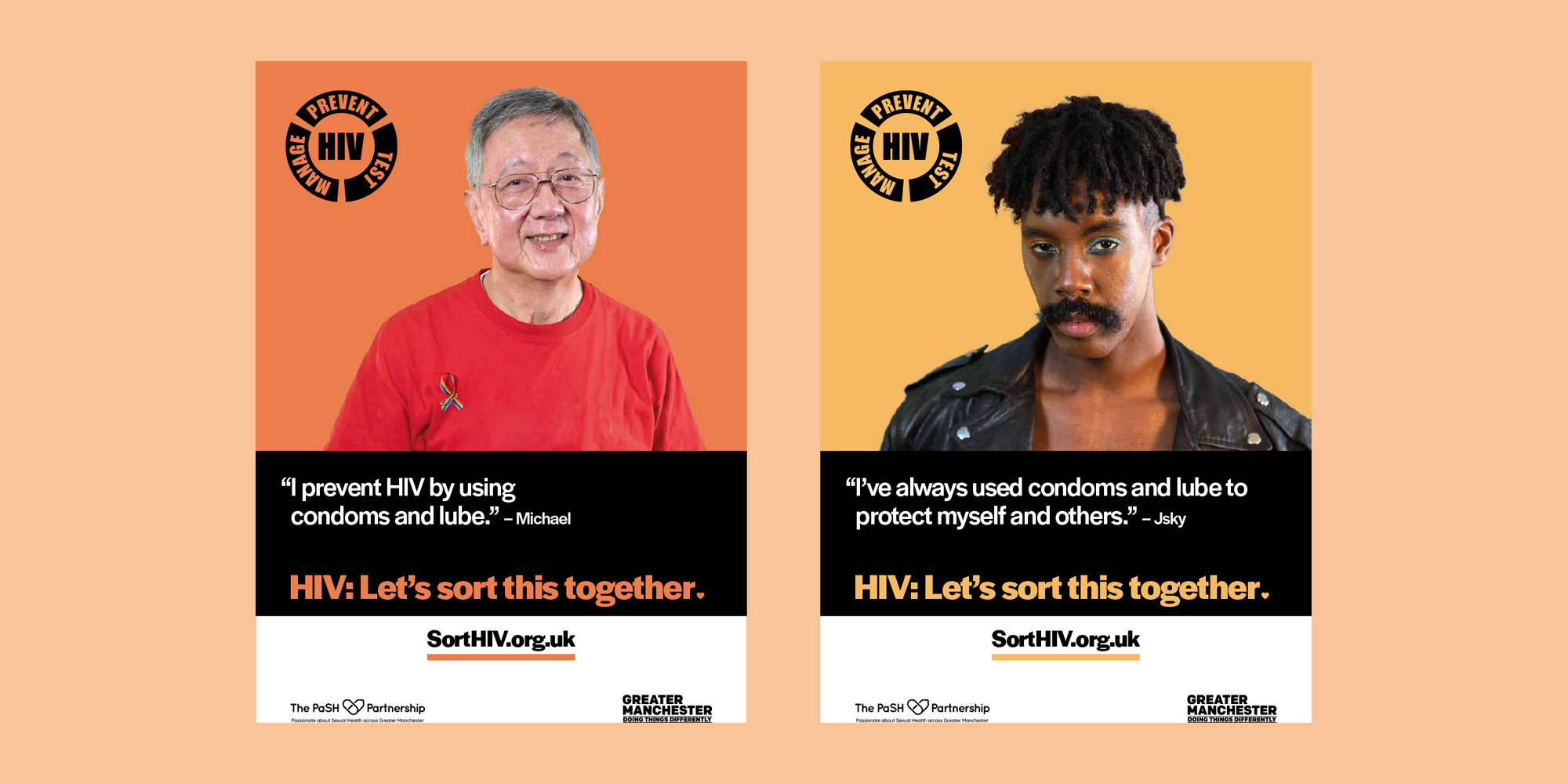 The voice of the campaign is warm, friendly and inviting. The campaign is non-patronising, yet informative with a community feeling.
The campaign focuses on a 'Test, Manage, Prevent' message:
TEST
Encourages residents to test regularly for HIV by providing information on how and where to test.


MANAGE
For people living with HIV, the campaign highlights the fact that effective treatment means that HIV cannot be passed on through sex, a fact now universally recognised as 'U=U'.


PREVENT
Inform and encourage use of methods such as PEP, PrEP and condoms & lube to prevent risks of HIV transmission during sex.
The use of real people in the campaign artwork gives a community feel to the campaign. Over 20 people were involved in the photography and videos; the majority of participants are Greater Manchester residents and their real life stories are included in the campaign.
The Results
High profile launch event
At HIV Commission Hearing Session. Campaign was featured in Greater Manchester newspapers and regional television.
New website
SortHIV.org.uk details the different ways to test for HIV, advice on access to condoms, PrEP, and PEP.
Over 4,000 users at launch.
Multiple bursts ran throughout 2020/21
European Testing Week
Men's Health Week
Sexual Health Week
Greater Manchester HIV Testing Week
World AIDS Day
Launch of information videos
Digital Advertising
Google, social media and Pinpoint adverts across Greater Manchester and targeted in key areas.
Total impressions – Over 8.4 million
CTR – 0.6%
Out-of-Home Advertising
Digital inlink screens across Manchester including the Gay village, Salford and Bolton. Plus indoor residential screens during lockdown.
Total impressions – Over 1.3 million
Radio & Spotify Advertising
Gaydio advert and reskin of the Gaydio website and app
Total impressions 289,722 and CTR 1.4%
Community Radio - Legacy and All FM adverts
Spotify - Total impressions - 75,488
HIV Testing
6,200+ HIV Tests ordered throughout the campaign
Recognition
Winner - 'Best Health Campaign', Northern Marketing Awards 2020
Finalist - 'Best Use of Research and Insight', Northern Marketing Awards 2020
Finalist – 'NHS Communications Initiative of the Year' HSJ Awards 2021
Finalist – 'Best Health Cause Campaign (Collaboration)' Purpose Awards 2021
---
"A significant number of people in Greater Manchester still receive an HIV diagnosis every year. It's been clear to me that further action is needed. I am pleased that this new campaign is driving things further forward, led by the people and communities who are affected and most able to bring about the change."
- Andy Burnham, Mayor of Greater Manchester.
---
"Despite real progress, too few people are testing regularly for HIV and too many people who are living with HIV experience unacceptable levels of stigma. We want to inspire everyone in Greater Manchester to feel it is their business to change this. Our new campaign, with its positive call to sort this together, is a big step forward towards this."
- Sarah Price, Interim Chief Officer, Greater Manchester Health and Social Care Partnership.